Simply the ultimate. Bringing all of our motorsport track experience to your car's performance with the RacingLine Tracksport Coilovers.
16,327.50 AED including VAT @ 5%
Import shipping and customs duty all inclusive.
Vehicle Compatibility
Cant see your model?
WHAT'S SO SPECIAL?
The VWR TrackSport kit has been developed directly from our full race kits; the only differences are in the internal valving settings and the spring rate/lengths that are supplied. The kit really is that special.
Coilover rear dampers, plus 45mm inverted 'thick-stem' front damper providing a super stiff front McPherson strut, unique in the market.
Easy set up: 12-point adjustment of bump and rebound damping, adjustable with no tools or jacking via the beautifully over-engineered adjuster knobs.
Includes Adjustable Top Mounts, 60mm ID linear rate springs, CNC Machined and pre installed pillow ball bearing, for super accurate camber set up.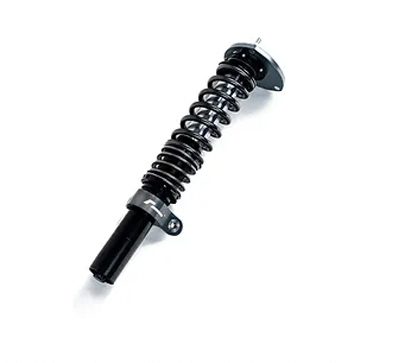 INVERTED FRONT
The TrackSport kit uses inverted 'thick-stem' front dampers, giving a much stiffer strut to avoid flex under intense load.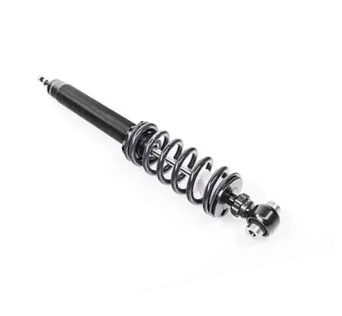 COILOVER REAR
Rear dampers are now coilover, allowing a full range of spring travel at the rear, rather than relying on shorter springs (as non-coilover rear kits do).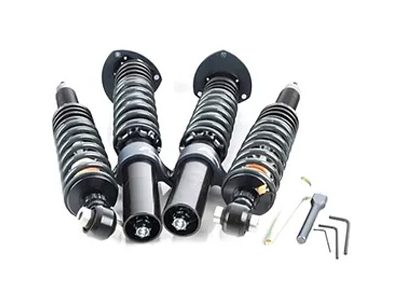 LIGHTWEIGHT
Lightweight, shortened aluminium bodies, exactly as our race kits use for a really significant weight saving.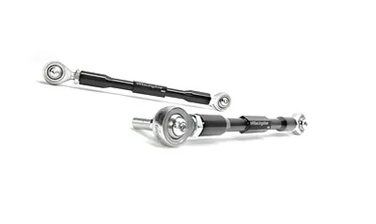 ADJUSTABLE DROP LINKS
When you lower your car, the VWR Adjustable Drop Links should be paired with Tracksport to readjust the preload on your anti roll bar and add precision to handling response.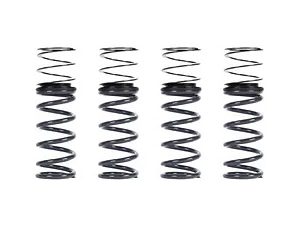 LINEAR SPRINGS
Supplied with 60mm id linear springs (with helper springs on front); in standard sizes to make them easily swapped for different rates for full set-up options.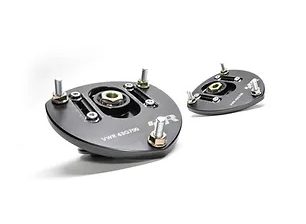 ADJUSTABLE TOP MOUNTS
Adjustable Top Mounts are included, allowing camber adjustment and a transformation in precision. Please note: for full adjustment the front suspension strut-top domes must be cut off.