Delivering lovely cool intake air temperatures, again and again, and again...
5,533.50 AED including VAT @ 5%
Import shipping and customs duty all inclusive.
Vehicle Compatibility
Cant see your model?
WHAT IT DOES.
The factory intercooler on the MQB-platform cars has proved to be unable to cope with the demands of higher power, hard driven cars, showing up as serious power losses during hard driving as air temperatures soar.
The massive 'plate & bar' Intercooler System is the best performing intercooler upgrade on offer for the MQB-platform Golf 7 GTI, R and Audi S3.
By consistently reducing intake air temperatures (IAT), heat soak is minimised delivering increased performance again and again. No need for the recovery cool-down times needed for the production intercooler.
Racingline's development focussed on finding the 'sweet spot' of maximum IAT cooling versus minimum pressure loss. This has allowed them to achieve increased size without increased lag.
This race-proven cooler really is essential for every stage of tuning on any high performance MQB-platform car.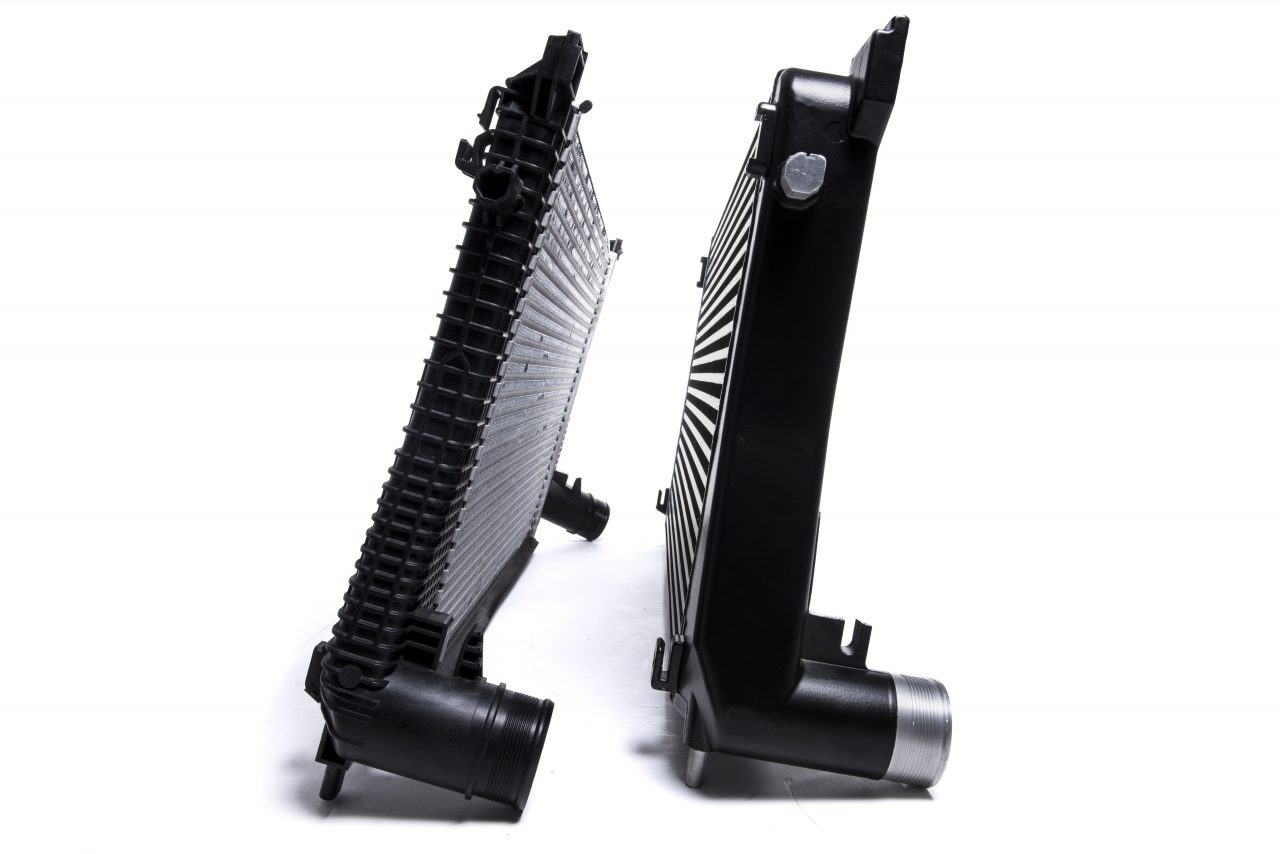 INTERCOOLER PERFORMANCE
It's all about air intake temperatures.
The OEM factory intercooler on the MQB-platform 2.0 TSI cars struggles with containing the all-important air intake temperatures once power is upgraded.
So, intake air temperatures begin to rise rapidly, heat soak occurs, resulting in significant power losses the harder the car is used. The only way to recover the performance of the standard intercooler is to park the car for an hour.
The RacingLine Intercooler makes a great difference in controlling IAT temperatures, meaning that your power increases keep on delivering, run after run.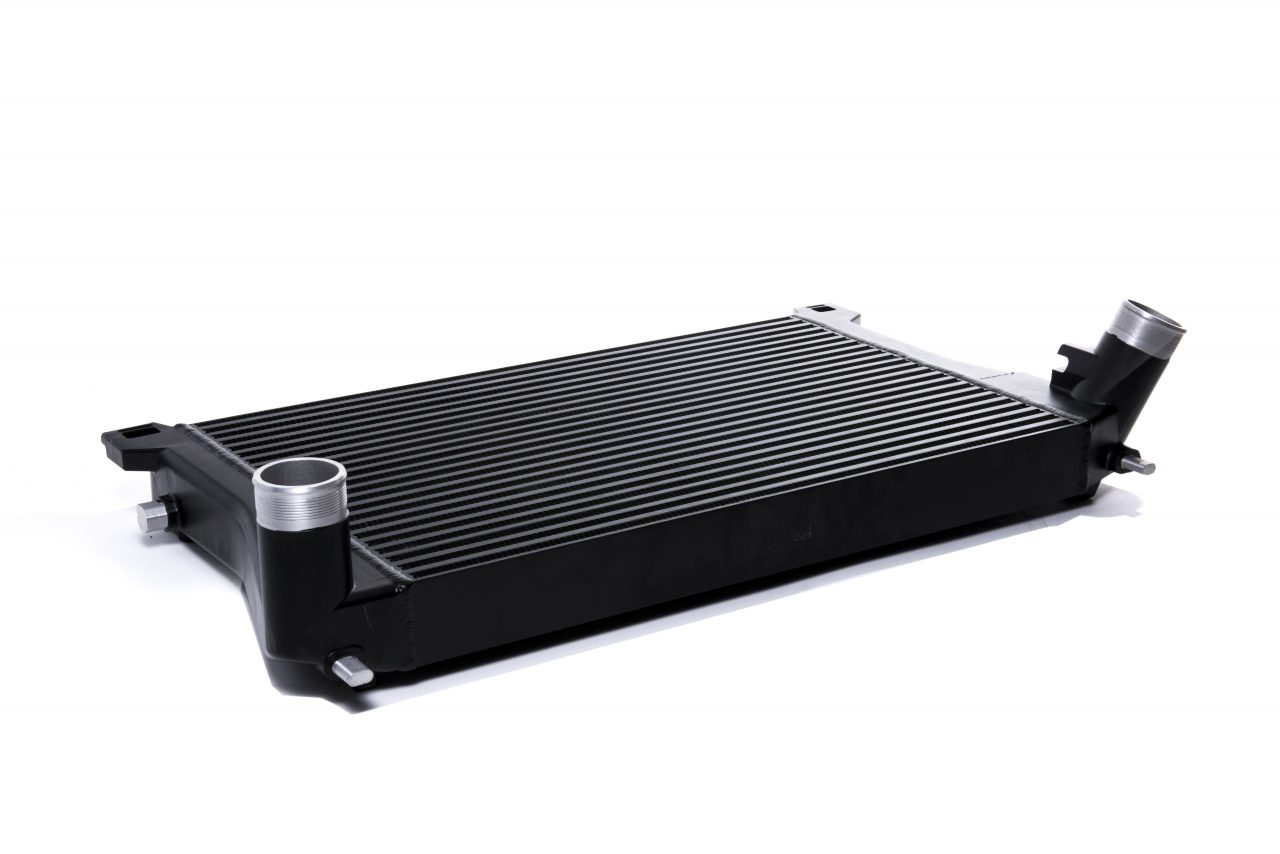 SMOOTH END TANKS
Cast construction for minimal turbulence and restriction delivering maximum flow across the entire core depth.
SOPHISTICATED CORE
Highly effective aluminium plate & bar construction, developed following rigorous testing to optimise core dimensions, fin density, and pipe flow.
MAXIMUM CORE SIZE
The massive 'plate & bar' intercooler unit features a high-speed core using extra tall internal tubes for maximum boost flow.